How to Write Press Releases With 21 Examples and 7 Templates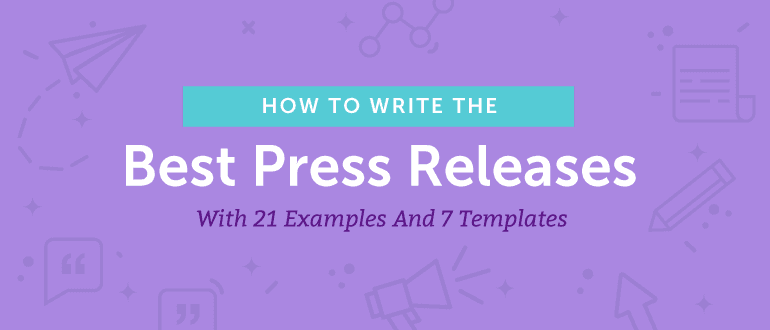 Every marketer should know how to write an effective press release. They're essential for ensuring the media and public know your latest news.
Plus, they can be cost-effective. Aside from paid distribution, they only cost your time to write.
However, you need to know how to write them well. Journalists[1] are extremely busy and only respond to the best pitches[2] they receive. If you send something sub-par, it will get deleted.
Fortunately, if you spend the time to get it right, you can tilt the odds in your favor. In this post, you'll learn:
How to identify newsworthy angles people care about. Every good news story should have a hook.
The best way to write and format press releases for easy readability. Learn how to do it right the first time, every time.
What to do to make sure your release gets read (and drives results). Stay out of the trash folder and make a real impact on your business.
Plus, you'll find several templates and examples to follow. By the time you're done, you'll know exactly how to get your organization the attention it deserves.
Get Your Press Release Templates …
Don't write releases from scratch! Instead, use this free template to make sure you nail the formatting every time. Plus, snag
Press Release Template (Word): Take the hassle out of writing and formatting press releases with six different templates.
Press Release Pitch Template: When you send a press release, you might also need to send a pitch email. Use this template for that.
All of which will help you format and create killer press releases quickly and efficiently.
… and Browse 21 More Press Releases Samples and Examples
Sometimes it's easier to replicate success when you have examples to follow. Here's a selection of press releases curated from around the web: